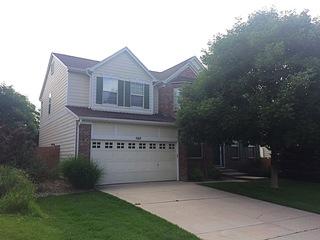 [Innovative Builders] did an excellent job on our project, AJ was very helpful. The new roof and gutters look great!
Javed M. of Aurora, CO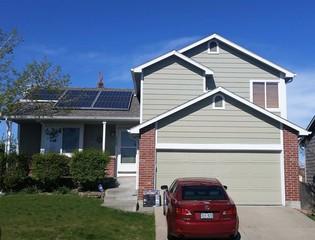 I'm happy with all the services provided by [Innovative Builders], and also the ability to talk to the owner directly to discuss anything. The project turned out great and there were no problems. The roof and paint work came out great!
Michael W. of centennial, CO
After talking with several companies about installing a new roof, we went with [Innovative Builders] and I am so glad we did! AJ was very knowledgeable and was always available to answer any of my questions. The material they used looked amazing and I could honestly say I have the nicest roof in the neighborhood. I would recommend this company to anyone!
John & Veronica L. of Aurora, CO
This company showed up on time! The work was done efficiently and quickly. Will rehire.
Jennifer R. of Aurora, CO
Eduardo came out to clean the gutters and charged a fair price. He also advised me of some other maintenance tasks he saw and was honest about what needed to be done. The icing on the cake was he went above and beyond to help address another issue we had with gutter and roof damage due to a tree. We have had quite a few contractors come out recently to look at this and he was prompt, confirmed the appointment, and advised when he was a few minutes out which none of the others did. I would highly recommend working with him and his company on any gutter or roofing project!!!
Lynch K. of Aurora, CO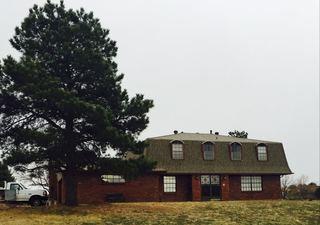 They did a great job on our home! Insurance previously denied our claim. They were able to get everything approved and I couldn't be happier. They take a lot of time and care with their clients and are always there to answer questions. I will be using them again for other projects.
George P. of Foxfield, CO
Very positive experience!
Linda K. of Aurora, CO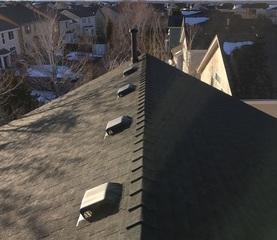 After a long process deciding what contractors to use, I finally decided to give these guys the work. I'm glad I did; AJ and team were great, they made the process painless.
Kefelew W. of Aurora, CO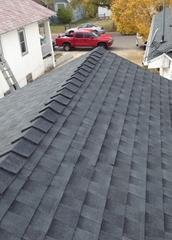 They did a great job on my home, they were able to have the insurance replace my roof, windows, and gutters. They solved the many problems I was having with my roof leaking. Thank you everyone that worked so hard!
Javier T. of Aurora, CO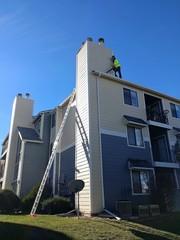 AJ Trujillo, the project manager at [Innovative Builders] worked on our roof and gutter project. AJ was thorough in explaining what he did, showed me pictures and I found him very accommodating and easy to work with. He was the most reasonable of all the other pros that gave me bids. The work start was delayed a couple of days due to car issues but it was not a big deal and it still worked out fine.
Susan Y. of Englewood, CO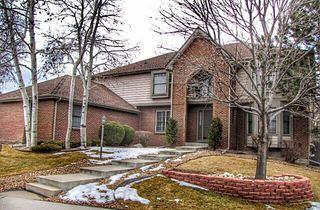 Thank you [Innovative Builders]! My experience with your team was excellent. I will be recommending you to my friends and associates because you guys were very professional! Your quality of work was very good and I'll be calling you for more work again.
Josh B. of Parker, CO
Jerome was on time and did a good job.
Michael M. of Parker, CO
I needed somebody to clean my gutters. Eduardo showed up on time and did a very good job cleaning my gutters. I would use this company again in the future.
Rick S. of parker, CO
Greg did a good job cleaning our roof and gutters. He was very personable and gave us a good price while doing a very conscientious job. We would use him again and recommend him to others.
Sarah C. of Parker, CO
There was much to do repairing my house, but the work and time they spent on my home was excellent. I am happy how everything turned out!
Ken B. of Littleton, CO
My downspout was badly clogged and the Repair person showed me the debris in my drain. Very efficient and swift to get it cleaned.
Ellyn L. of Centennial, CO
They were on time and even fixed some leaks I was dealing with in my gutters. The price was very fair and I would recommend!
Aimee F. of Littleton, CO
The repairs turned out great, I will be using them again.
Wes S. of Littleton, CO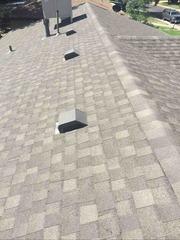 I am so pleased I chose [Innovative Builders] to handle my roof and gutter replacement. They were knowledgeable, helpful and friendly. Julian assisted me with the insurance claim and made sure I got full coverage my insurance policy provided. The crew did things the right way and they did not cut corners. They often did best practice installation.
Karen M. of Littleton, CO
Super easy going group of people and easy to communicate with. Very helpful and go above and beyond what is even expected! Will for sure use them for all future exterior home projects.
Keiley M. of Denver, CO
[Innovative Builders] did such a great job on my gutters!
Aaron E. of Littleton, CO
Quick to respond to the problem. He was missing some tools, but he came back and fixed it.
Patrick S. of Littleton, CO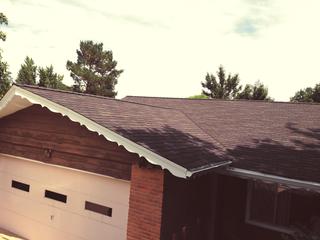 "Having my home's roof and gutters replaced by [Innovative Builders] was an unbelievably easy experience. Their patience as they explained each step along the way, their product and process knowledge as they helped me make my choices, but mostly their professionalism from the beginning to the end of the project were incredibly impressive. My roof looks terrific and I plan on using them for future projects on my home. I recommend them without reservation for any type of home remodel or repair project; they follow through and complete everything they say they will do. David and their team provide "new world" designs, materials and technologies with "old world" manners, service, values and polite personal conduct."
Nancy S. of Denver, CO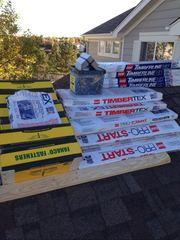 "[Innovative Builders] was very professional and organized, especially with the scheduling of my project. I will likely be recommending them to my friends".
Elsie S. of Denver, CO
The service performed from [Innovative Builders] was great.
Angela V. of Denver, CO
Julian and team were incredibly helpful, proactive, and accessible as we tried to get our roof covered. They did a great job and I would happily recommend them to anyone that needs work!
Quinn F. of Denver, CO
Very professional and courteous! They did a great job cleaning the gutters. They did push my appointment back by a day, but ultimately came out and got it done.
Melissa A. of Denver, CO
They used new gutter hangers to repair my gutters. Still had a few issues after they fixed them the first time but they came back out and fixed them immediately.
Joshua K. of Denver, CO
Loved working with A J and crew very good work!
Patty T. of Denver, CO
Excellent communication, fast scheduling, and a thorough job well done! A special thank you to AJ for going the extra mile and attending to a small gutter repair that he spotted. I will definitely work with this company again!
Rachel S. of Lakewood, CO
They were quick to come out and give an estimate and do the work.
James L. of Lakewood, CO
Very good job by the installers, they cleaned up nicely and did not leave a mess. AJ the agent I was working with did a great job and answered all my questions. Thank you for a good job.
Jim K. of Northglenn, CO
I was very satisfied with the way the work turned out. They we're very organized and professional. I will be recommending them to my friends and family.
Ashley M. of Arvada, CO
Had them come out and give us a quote on the work, everything was explained to me and they gave me suggestions on what to do. The scope of work was completed and everything was easy to follow.
Wingenbach J. of Arvada, CO
David arrived on time- actually early and did a great job. We would use this company again.
Gary B. of Arvada, CO
Very professional, yet personable. Weather interrupted the work, but they stayed in communication with me and promptly rescheduled to finish up. They replaced some wood trim and gutters, very pleased with how everything looks. They care enough to get the job done right.
Richard R. of Thornton, CO
He called and set an appointment, showed up on time when he came to do the job he called to let me know his eta He took before and after photos. He did an excellent job. Very professional and courteous. Top notch service will definitely use again.
Petty M. of Thornton, CO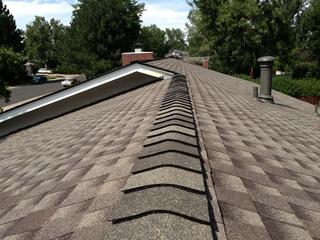 "Excellent Service! My son hired [Innovative Builders] to restore my home after a storm. They are a Class Act!"
Roberta W. of Broomfield, CO
Julian and his team helped with our insurance claim and got us a beautiful new roof! He even gave us product upgrades for Free. We have a beautiful new roof thanks to [Innovative Builders]!
Peter & Martha A. of Westminster, CO
I set this up for my elderly parents and was not there when the work was completed, so these words are from my Dad. He was more than happy with the work done, the speed in which it was done, the price, and Daniel. He was very courteous/professional and a pleasant to work with. Thank you Daniel for taking care of this and making my parents happy. They (we) plan to continue our business with you and [Innovative Builders]
Tom M. of Fort Lupton, CO
Thanks for your great work and your cheerful attitude!
Stacey H. of Greeley, CO