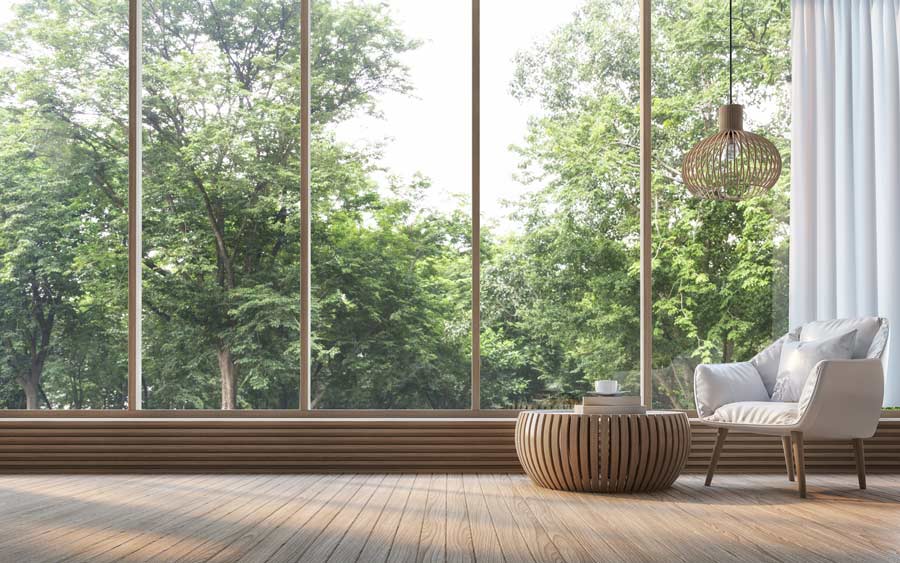 When shopping for new windows for your home, you need to consider various factors to make the right choice. You want to choose windows that boost your property's appearance, are energy efficient, and fit your budget and lifestyle. Below are some factors to consider when shopping for windows.
Consider Your Lifestyle
Choosing windows that fit your lifestyle is crucial for creating a comfortable and relaxed environment in your home. Are there small children around? Perhaps windows with the blinds set in between the glass panes would be good to consider. This will keep the cords from being a hazard to those little ones. It can also keep pets from destroying your window coverings.
Also, consider the number of rooms that require window replacement and the functionalities of the spaces. How often you decorate as well as the temperatures at home are factors that should affect your decision. Determining your home temperature before purchasing the windows can help you identify energy-efficient windows that can save you money on electricity bills in the long run.
Determine Your Budget
Estimating the window project cost may not be easy, especially when you do not know the entire project's essential elements. It is worth noting that the budget consists of various components such as the cost of materials, size of the windows, and installation costs. Many windows offer additional features, which will increase the cost but may be well worth the investment depending on your particular circumstances.

When you are ready, contact a professional who can help you determine the cost of buying and installing windows. When consulting the professional, ensure you get all the project details to avoid back and forth once the project starts. You can also ask about any offers and promotions that might be part of the project.
Deciding on the Materials
Choosing materials for your project is another significant consideration when shopping for windows. Materials differ based on the features and cost. It is essential to choose materials that fit your lifestyle and budget. Here are some common window materials that many homeowners favor.
Wood windows: These materials are warm and come with a natural look. You can paint or stain them to match the architectural finishing of your home.
Fiberglass windows: These types of windows are of good quality and durable. No amount of temperature changes can affect fiberglass windows. They won't melt or breakdown.
Vinyl windows: You can save more energy with this type of window because they are energy-efficient. They are quality and come at an affordable price.
Understand the Types of Windows
When shopping for windows, consider ones that fit your style and your home's architectural finishing. They range from sliding windows, casement, awning, single and double-hung, and bay or bow types. Remember, they come in variable sizes.

If you do not find windows that suit your needs, talk to the experts at Innovative Builders to get you customized windows in different shapes and designs as per your needs and specifications.
Consider Window Features and Options
Different windows come with different features. You want to choose windows that add to the beauty and value of your home, as well as make your life easier. Modern technology continues to make things better by the day. The current windows are more advanced and come with numerous benefits over traditional ones. Some even enable you to keep tabs on their security via an app on your phone. And how about color and surface finish? Would brass, nickel, or matte black hardware be in order? Finding the color and finish that will complement your home's style is well worth the effort. All these factors can help you narrow down your options when choosing windows for your project.
By Innovative Builders 4-8-2021