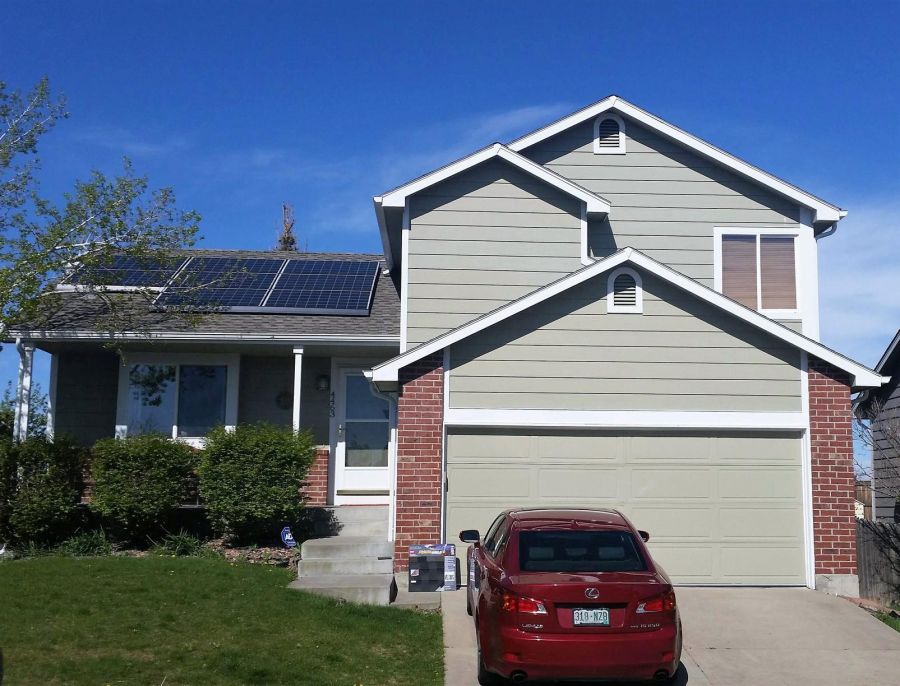 Colorado can face some pretty inclement weather at times. With this being the case, you'll want to make sure that your biggest investment is as protected as it can be. That's right, we are talking about your home. Whether its snow, wind, hail, rain, or sun, you want to make sure that your home will be able to withstand it. Hail season is on the horizon and you want to be prepared before it starts and not be caught off guard. What is the best siding for a home in Colorado? Innovative Builders has helped many homeowners make repairs on their home and even upgrade the siding of their home. What are your options?
Fiber Cement Siding
This type of siding is actually tailor made for the climate in Colorado. The great thing about this type of siding is that you don't have to compromise look with durability. The beauty of Colorado is that nature is embraced and incorporated into the homes that are built. There are strict codes that tend to have to be abided by when it comes to the look of a home or building depending on where you live. This type of siding looks like wood without the downfall of wood siding. It will never need to be repainted, refinished and won't rot, dry out or start to peel on you. When considering the siding that you're going to pick you'll also want to consider if you live in a high fire area or not. This type of siding would be best if you live in such an area.
Vinyl Siding
This is likewise a durable option. Although we have to add that it isn't as durable as the fiber cement siding. The upside to this siding is the fact that it is less expensive and looks good. When considering how well it helps to insulate your home, it does a pretty decent job.
Other Types of Siding
When it comes to other options such as steel, you're asking for hail damage to hit your home. This type of siding is especially prone to hail damage. And when it comes to wood siding, there is a lot of maintenance involved due to the different climates that we experience here. Stucco is another option that you may want to look at too. There are panels that you can get that will make it look like stucco without the hassle and upkeep that comes with it. The panels are also more durable than stucco itself.
Innovative Builders is able to help you when storms come your way. We are able to work with your insurance company to do any needed repairs. If you're done with all the repairs you have to do each year and want to embark on a complete upgrade to your home, we can help with that too! Just give us a call today so we can set up a free home estimate and go through what kind of project you're wanting to take on.
By Innovative Builders 2-11-2020