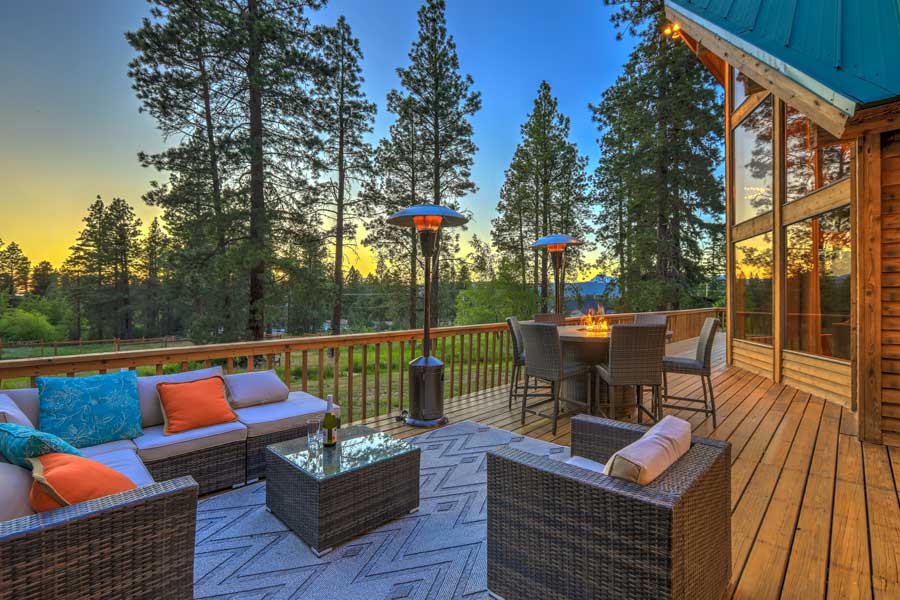 Fall is just around the corner. Colorado in the fall is a favorite for many. From the gold-colored trees to the pleasant crisp temperatures, it's no wonder that so many people are eager to spend their time outdoors during this season. And for those who have the joy of having a deck, enjoying this season can be done on a daily basis. To really elevate your deck space and create a truly cozy environment, here are five things your deck should be equipped with.
Low Maintenance Materials
One thing that could really make your deck a chore is the maintenance of it. That is why having your deck built or replaced with low maintenance materials is essential. Composite usually reigns supreme in terms of low maintenance needs. If you are building a deck or needing to repair or replace your existing deck, Innovative Builders can help you select a low maintenance material that will suit your lifestyle and budget.
Lights
Lighting is essential to creating a cozy atmosphere. From string lights to permanent lighting fixtures, to solar charged lawn ornaments, any combination of these things will contribute to the ambiance of your outdoor space. If you want to enjoy time outside well after the sun has set, do not forget the lighting.
Cooking Options
People naturally gather around the kitchen so bringing the kitchen outdoors will aid in creating a homey environment. It could be as simple as a grill or as ornate as a fixed outdoor kitchen. Either way, it will make dining al fresco a natural occasion and help you enjoy your time outside all the more so.
Fire Pit
There is nothing like sitting around a crackling fire with your friends. Setting up a fire pit (maybe with a s'mores station!) will make sure that your friends and family will want to hang out outside.
Comfy Furniture
And of course, having your deck outfitted with comfy furniture will make spending hours outside an enjoyable experience. Investing in quality outdoor furniture sets is well worth the money.
By Innovative Builders 9-6-2022