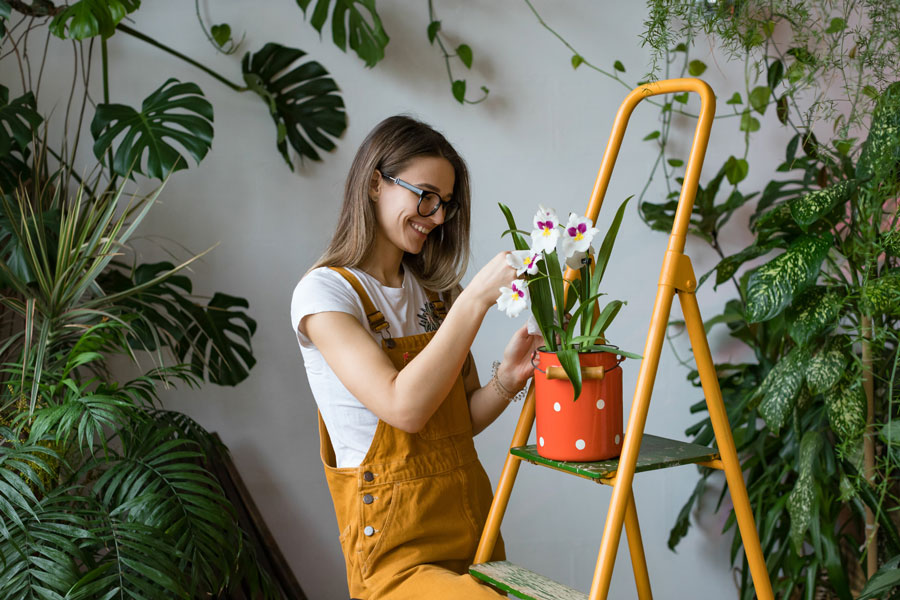 Are you someone who feels most inspired and excited while tending to your summer garden? Why if we told you that you do not have to hang up your gardening tools when October rolls around? With the addition of a sunroom to your home, you can create a greenhouse that you can garden in all year long. Here are some things that you should keep in mind when considering a sunroom greenhouse.
Consider Sun Exposure Before You Begin Building
If you are not working with an existing sunroom but are starting from scratch with your design, think carefully about the placement of the structure. Of course, the layout of your home and lot will dictate where you can add on to, but if your main goal with your sunroom is to use it as a greenhouse, the amount of sun exposure the room will get is an important consideration.
For the most robust and happiest garden, a south facing exposure is ideal. This will allow your garden to get the brightest and most amount of light the sun has to offer. If your sunroom is already built or layout limitations prevent you from building to accommodate a southern exposure, that's ok. Just be sure to take lighting into account when selecting the plants for your garden.
Be Mindful of Sunburn
If you are an avid gardener, you surely are aware that plants can indeed become sunburnt. When plants are sunburnt, they become damaged and stressed and you risk a weakened harvest or casualties altogether. So, make sure to keep an eye on your greenhouse garden, especially during the hottest Summer days. Because your sunroom will have a roof, that will already protect your garden from the intense summer sun, but there are other precautions you can take to combat the heat as well. Namely, you can opt for earthen vessels and materials when potting up your plants. Materials like terracotta, brick, and concrete are all excellent at absorbing and regulating heat.
In conclusion, if gardening is something you enjoy, you do not have to have an off season. Thanks to our Innovative Livingspaces four season sunrooms, you can reap a rich bounty of fruits and veggies all year long. If you are ready to discuss your sunroom options, please reach out to our team of experts today.
By Innovative Builders 2-9-2023