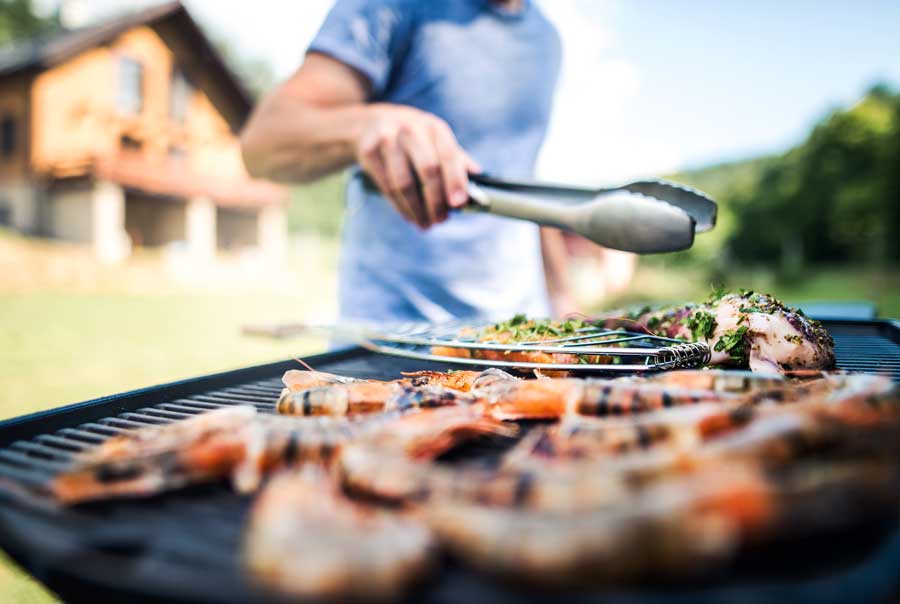 A new deck opens up a world of new possibilities. From something for just you to enjoy in the morning, to a perfect hosting space, there's so much potential. If you have a new deck that you need to break in, what better way than with a summer BBQ? Here are some tips to ensure that you throw a fun and unforgettable backyard BBQ.
Set the Scene
Create a welcoming atmosphere with outdoor decorations, string lights, and comfortable seating areas. Use tablecloths, napkins, and other tableware that match your BBQ theme.
Grilling Essentials
Make sure your grill is in good working condition and you have all the necessary grilling tools and accessories, including tongs, spatula, grill brush, and charcoal or gas.
Diverse Menu
Offer a variety of food options to cater to different tastes and dietary preferences. Include classics like burgers, hot dogs, and grilled chicken, as well as vegetarian options and sides like salads, corn on the cob, and grilled vegetables. It is kind and considerate to make sure you are aware of any allergies or dietary restrictions of your guests and then make sure that they are accommodated.
Refreshing Drinks
Provide a selection of beverages, including water, sodas, lemonade, and iced tea. Consider making a signature cocktail or mocktail for a personalized touch.
Create a Beverage Station
Set up a designated area for drinks, complete with cups, ice, and drink garnishes. Consider providing a cooler or bucket with ice for easy access to cold beverages.
Games and Entertainment
Plan some backyard games or activities to keep guests entertained. Popular options include cornhole, badminton, Frisbee, or a music playlist for dancing.
Prepare for Weather
Check the weather forecast in advance and be prepared with a backup plan in case of rain or extreme heat. Have shade options, like umbrellas or tents, and consider providing bug repellent for evening gatherings.
Cleanup Made Easy
Place trash and recycling bins around the party area to encourage guests to clean up after themselves. Have a plan for post-event cleanup to make the process smoother.
Remember, the key to a successful backyard BBQ is a relaxed and enjoyable atmosphere. Be a gracious host, mingle with your guests, and make sure everyone feels welcome and comfortable. Enjoy the time spent with friends and family, and your backyard BBQ is sure to be a hit!
If you need the perfect setting for your backyard BBQ's, you cannot go wrong with a deck. Contact Innovative Builders to get started creating your most functional and beautiful outdoor space.
By Innovative Builders 8-7-2023