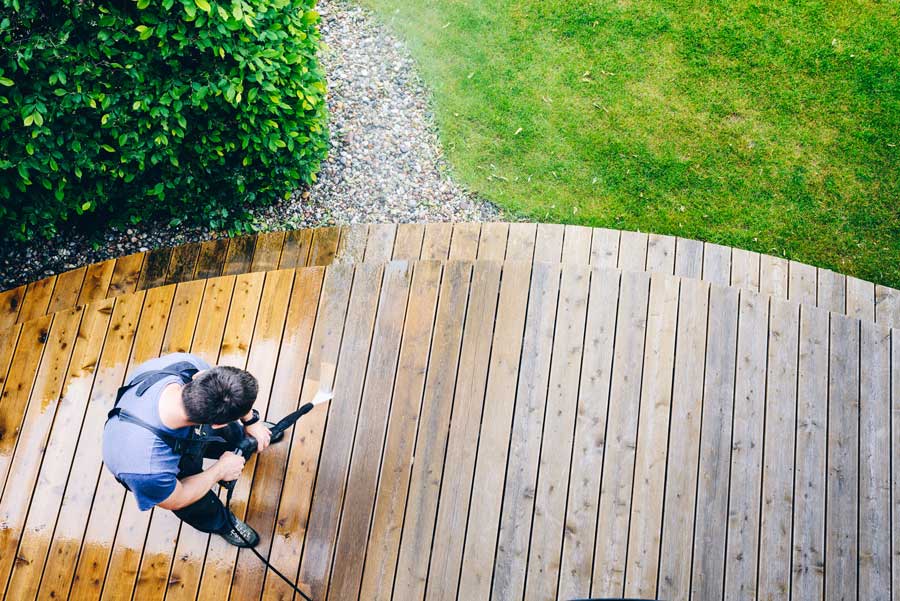 Don't limit Spring cleaning to the inside of your home! The outside of your home will welcome a bit of maintenance after a long, cold Winter. Especially after the snowy, icy Winter we had here in Colorado. And to get you started, we have compiled this Spring exterior maintenance to-do list.
Clean Gutters and Downspouts
A season of snow and ice can help twigs, leaves, and all sorts of debris find their way into your gutters. Which is why cleaning your gutters and downspouts is an important spring maintenance task that can help prevent water damage to your home. Clogged gutters can cause water to overflow and damage your roof or siding. Use a ladder to inspect and clean out any debris from your gutters and downspouts.
Inspect and Repair Your Roof
Another area to check as the weather warms up is your roof. Inspect your roof for any damage. Look for cracked or missing shingles, damaged flashing, or signs of water damage. Repair any damage to your roof to prevent leaks and further damage.
Pressure Wash Your Home's Exterior
Pressure washing your home's exterior can help remove dirt, grime, and mildew that has gotten caked on during the snowy season. A power washer can reveal a bright, clean driveway, deck, or siding. The perfect way to boost curb appeal this Spring.
Check and Repair Your Windows and Doors
Other items that should be on your list are doors and windows. Check doors and windows for any cracks, gaps, or leaks that could be letting in drafts or water. Repair or replace any damaged windows or doors to improve energy efficiency and prevent water damage.
Clean and Seal Your Deck or Patio
Spring is a great time to clean and seal your deck or patio to protect it from the elements and to get it ready for outdoor entertaining. Sweep away any debris and use a pressure washer to clean your deck or patio. Apply a sealer to protect your deck or patio from water damage, fading, and staining.
Taking time to give the outside of your home the Spring-cleaning treatment will go a long way in improving its appearance and keeping it in good repair. If you don't have the time or tools to do everything on this list, don't worry. Innovative Builders would be happy to help you with your roof, gutter, and deck maintenance and repair needs!
By Innovative Builders 4-11-2023