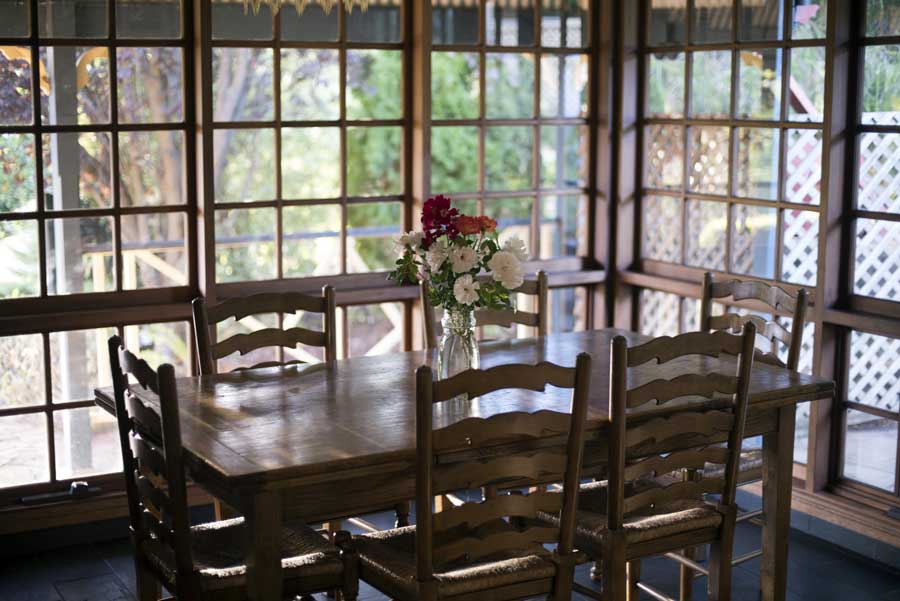 At Innovative Builders, we work hard to offer services that will make your home functional, sound, and beautiful. One of the ways we make that happen is with our sunroom building services. A sunroom is a wonderful space wherein you can enjoy a range of activities and enjoy the views from outside, all without dealing with harsh weather and pests.
If a sunroom is something that has been on your wish list for some time, what are you waiting for? The versatility of a sunroom is only limited by your imagination. Here are a few ways that you could use your sunroom.
Dining Room or Breakfast Nook
Your sunroom can be a wonderful place to dine as you watch sunsets, sunrises, snow falling, and gaze at the stars. A sunroom will allow you more space to host more family and loved ones over for a meal. And is there anything better than drinking coffee and eating breakfast as the sun shines through and wakes you up for the day?
Playroom
Getting outside and seeing the sun is important for children, but it is not always feasible. But by turning your sunroom into a play area, little ones can be safe indoors while reaping the benefits of the sunshine. High quality windows with the addition of UV blocking linings over your windows will work to protect their skin from damaging rays as well.
Entertainment Room
A sunroom can provide a wonderful space to gather for entertainment and fun. From video games to board games to charades, these activities become all the more fun with the great outdoors as your backdrop. And with a few blackout curtains or shades, your sunroom can be the perfect den for watching movies and shows as well.
Ultimately, your sunroom can be anything you want it to be. And it does not have to be set aside for just one thing either! It can be a multipurpose space that can fit all your needs.
If you are ready to turn your sunroom dreams into reality, give Innovative Builders a call. We would love to help you make that happen.
By Innovative Livingspaces 8-10-2022