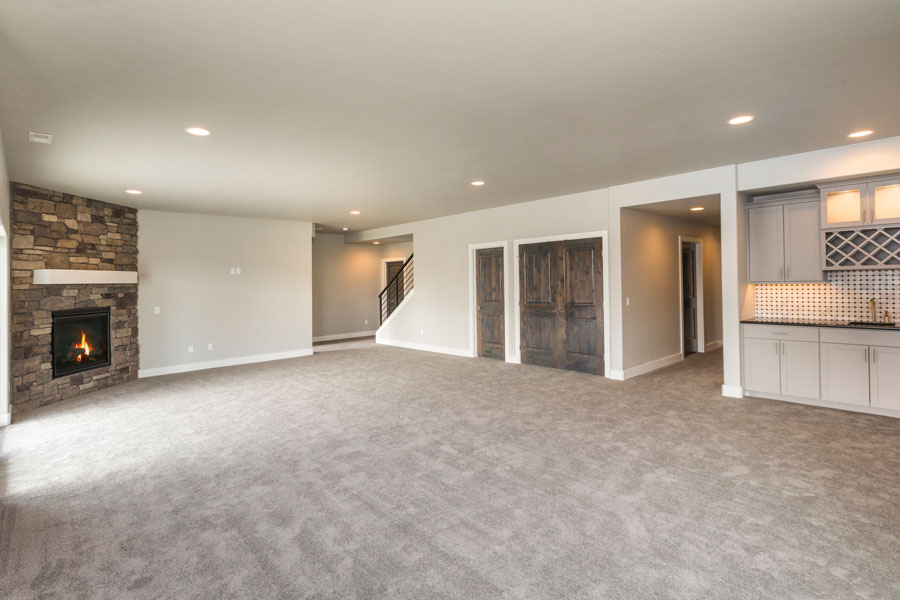 In Colorado, many homes are move-in ready even with an unfinished basement. This leaves your basements' potential in your hands! A remodeled basement can add to the livability of a home in many ways. Here are some of the most common reasons that people invest in basement remodels.
Extra Living Space
The first reason that people choose to remodel their basement is to gain extra living space. A finished and furnished basement can be an extra bedroom, an office, a gym, or a playroom. Or it could be a bar or a lounge for your guests. Truly, the possibilities are endless. Growing families can especially benefit from this type of remodel. And with Winter just around the corner and all of us spending more time inside our homes, a little extra living space doesn't sound too bad.
Extra Storage
A finished basement can also provide you more storage solutions. If your garage is overrun with seasonal items and camping gear, moving some of that stuff into the basement can give you more space for bikes and cars in the garage. Basement storage doesn't have to equate to clutter either. You have control over the storage solutions that get built into your basement with a remodel. You can build all sorts of covered nooks and crannies into your plan so that stored items can be out of sight and out of mind.
Additional Resale Value
Basement remodels also see a good ROI. Many people do not bother finishing their basements, so by remodeling yours, you are giving your home value about your neighbors. Should you ever sell in the future or need to take out a mortgage loan, a basement remodel will translate to extra money in your pocket. The cost of a basement remodel is highly likely to be recouped, making it a low-risk investment with a high reward.
Extra living space, extra storage, and added resale value are three of the most common reasons that people invest in basement remodels. If you are interested in transforming your basement, reach out to our team at Innovative Builders to get started!
By Innovative Builders 11-14-2022