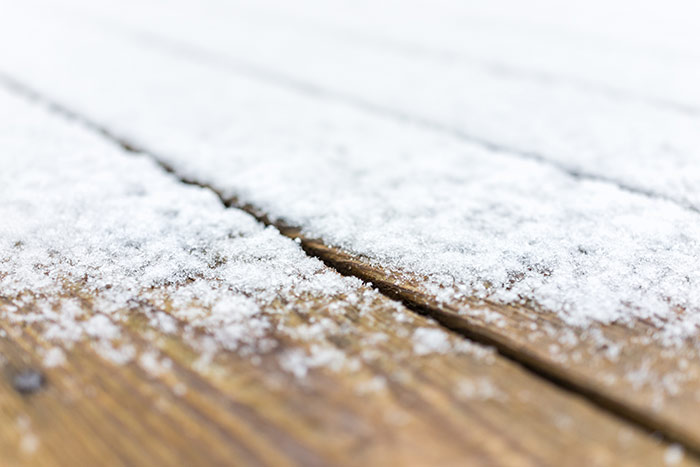 At Innovative Builders, we specialize in exterior restoration and repair. Our skilled technicians work to provide the highest quality work on each and every project. With a united team of professionals, we are able to provide our customers the best materials, exceptional service and even handle insurance claims to make sure your project runs smoothly.
The Colorado sun is incredibly harsh on materials that sit outside, day in and day out. If you've ever been to Colorado, then you know that you can burn in the summer and in the winter. These burns are more than a little pink skin, they cause people to turn into lobsters and then to blister up. This is because, at a higher elevation, you are much closer to the sun causing more damage at a faster rate than in other places. If it visibly does that to your skin in a short amount of time, think about what it is doing to your home that doesn't have proper sealants and protectants on it. Innovative Construction knows exactly what happens to materials in the sun. We are your team of professionals in the Denver area to be able to fix and repair your deck! Decks are attacked by the sun day in and day out all year round. Deck Repairs is one of our specialties here. Here are some ways to tell that your deck is needing some repairs or is too exposed and will eventually need repairs if not taken care of properly.
Signs Repair is Needed
Stains are a common problem with decks. While they seem to be of almost no threat at all they can be more of a threat than meets the eye. Stains can erode the protective layer that you have applied to your deck. While some sealants are clear there are others that are colored. When you have applied a colored sealant to your deck, it becomes very easy to tell whether the sealant has begun to erode or peel. When this is spotted, a disregard to fix it will leave the wood open to exposure to the elements and eventually rot. Therefore, it is advantageous to fix it as soon as possible. This would include stripping the current sealant on your deck completely and then reapplying a new coat. Be sure to follow the directions on the sealer.
There are other more extensive repairs that may need to be done though. When you don't catch it at the peeling of the sealant then the problem will quickly start to progress. Moisture causes rot and decay in wood decks. Here in Colorado, it is not humid, but it does get a lot of snow which tends to sit on your deck for a couple of weeks and slowly melts. This exposes your deck to warping and rot. It is important that you catch this as quickly as possible. If you have one post or beam that rotted, then it is important to rapidly move forward in repairing your deck.
There are many different types of repairs that can pop up when you have a deck. At times it may be best to replace your deck instead of repairing it. If you don't feel comfortable repairing your deck or need help determining what you should do, then call us today! Innovative Builders can help determine what is best for your family. Whether you need repairs or a replacement, we can help! Call us today for a free estimate!
By Innovative Builders 3-11-2021