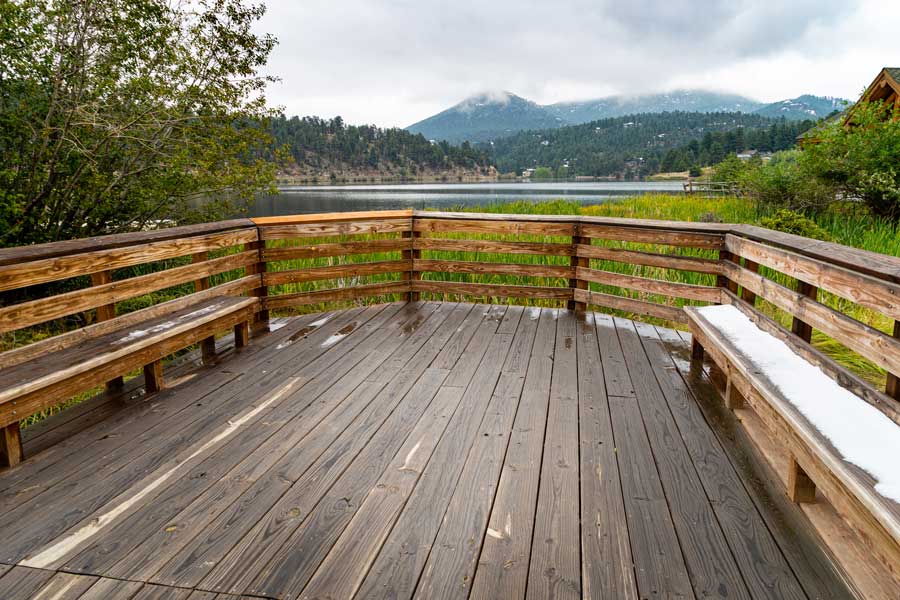 Fall is a spectacular time of year to enjoy on your deck. Sitting with friends around a fire pit, engaging in warm conversation, all while enjoying the crisp, cool air. October is also the prime time to begin winterizing your deck for colder conditions considering the Denver area usually enjoys its first dusting of snow around this time of year.
Especially for areas like ours that experience a fair amount of ice and snowfall, properly winterizing your deck is vital to maintaining its health. If left to fend for itself over the harsh winter months, warping, splintering, rotting, and mold can all take hold of your beautiful outdoor space. To prevent those things from happening, take a little bit of time to prepare your deck for this winter with these steps.
Inspect
Examine the entirety of your deck. Inspect it for existing damage, loose, cracked boards, loose screws and things of that nature. If you notice something that requires immediate attention, take the time to mend it before moving on.
Clean
After you have made any needed repairs, thoroughly clean the deck. Using a broom or leaf blower, clear the surface of fallen leaves and debris. Then, wash the area with mild soap and water. Rinse clean with a garden hose. You can also take advantage of this time to store away any plant pots or decorations for the season. This will prevent moisture from becoming trapped underneath their surfaces and promoting mold and degradation.
Protect
Once the area is completely dry after washing, give your deck a fresh waterproofing seal. Or if your deck needs a new staining, you can get a stain and seal all in one product. Either way, this will best protect it for the upcoming season.
Properly caring for your deck is essential to keeping it nice and avoiding unnecessary and costly repairs. But if it is just time to repair or replace your deck, give Innovative Builders a call. We handle insurance claims as well, so you don't have to. Additionally, we can transform your deck or porch into a four-season sunroom if you wish to enjoy this space all year round.
By Innovative Builders 10-20-2021