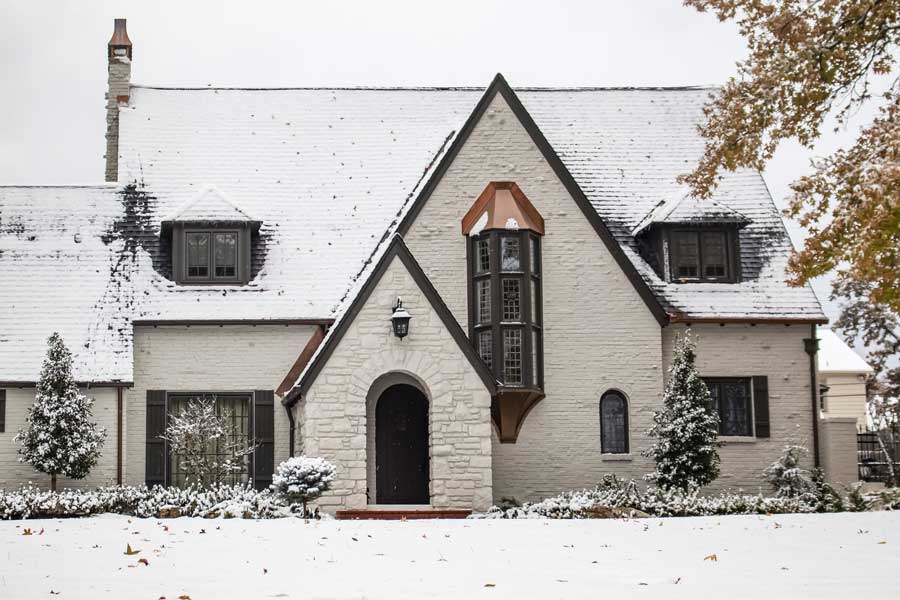 Innovative Builders is always here for you when you need to make repairs or improvements to your home, but we also want to help you keep your home in good condition in between those times. A well maintained home and its components will last many more years than one that is neglected. So just before Winter rolls around and while the weather is still nice, here are a few home items that you should give attention to.
Windows
You want to be cozy in your home during colder months but something that can put a damper on that cozy vibe are drafty windows. Which is exactly why it is important that you address any drafts before the cold weather hits. Place a bead of caulking along the edges of windows to seal up drafts. And if your windows need a bit more insulation, install a bit of weather stripping along the edges to seal in the warm air.
Trees
If you have trees on your property, now is the time to inspect them. If you have any branches that are creeping too close to your home or that are dead, make sure to trim them. The last thing that you need to deal with this winter is damage to your property due to broken tree limbs.
Fireplace
Before you start up your fireplace for the first time this season, make sure to inspect it. When you do a visual inspection, make sure that the damper is open and free of debris. Chimneys are a popular place for birds to build nests, so definitely keep an eye out for those. Now is also a great time to schedule a chimney cleaning.
Roof
Discovering you have a leak in your roof after a snowfall is quite literally the worst time. Avoid that fate by inspecting your roof now. Search for damaged or missing shingles and have them replaced ASAP. While you are up there, take notice of your gutters. Are they missing screws, damaged, or pulling away from your home? If so, now is the time to rectify that.
If you give these four areas of your home attention before colder weather rolls in, you will be all set for a comfortable and cozy Winter.
By Innovative Builders 10-11-2022