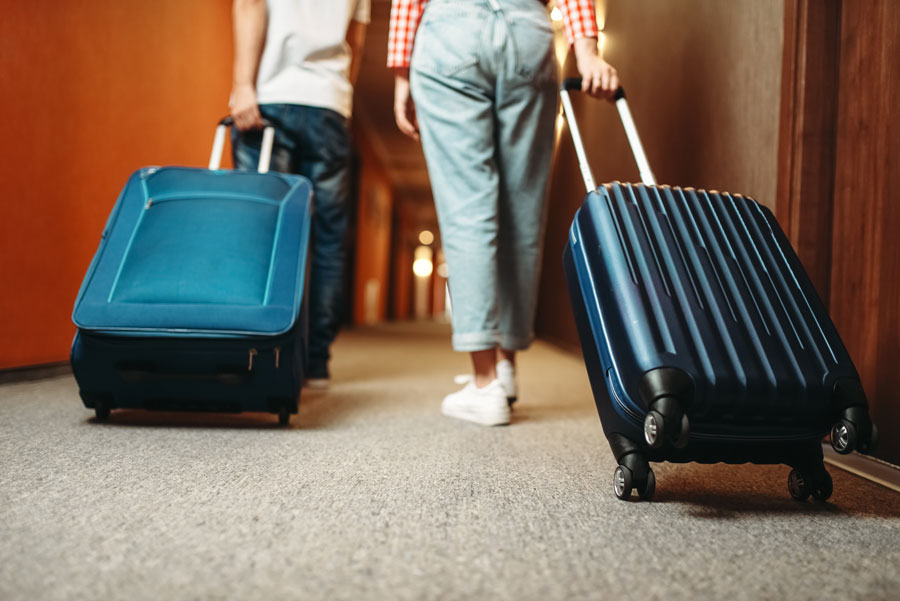 Having major work or major additions done to your home can be very disruptive to your living situation. There are strangers in and around your home, there's sawdust, there's loud noises. Depending on the work you are having done and depending on how long that work will take will influence whether or not you actually want to stay in your home while that work is being done. Here are some questions you can ask yourself regarding your project that can help you determine if living elsewhere would be valuable to your family.
How Sizable Is Your Project?
The first question you should ask yourself is how big your project is. Some home improvement projects, like painting kitchen cabinets, do not take more than a few days. The biggest inconvenience might just be having to eat out instead of using your kitchen for meals. Getting a new deck or a deck replacement is also tolerable to most. If you can handle loud noises, it might not disrupt your home life too much since the work takes place outside. If you are getting a more extensive addition, however, like a sunroom or a basement remodel, that might be harder to live around. Extensive plumbing work can also be hard to live around if your water is out of commission for days. So, consider the scale of the project to determine whether it is in your best interest to stay elsewhere.
How Much Can You Handle?
You should also ask yourself how much disruption you can handle before it becomes too much. As we've been discussing, home renovations can cause major disruptions to your daily life. They can interrupt schedules, rob you of mental clarity, and make you feel uncomfortable in your own home. If you work from home and the loud noises will be too much, or if you have asthma and do not want to be exposed to gypsum and sawdust, or if you have small children that could become injured on the worksite, these are all good reasons to stay somewhere else during a renovation project.
Where Can You Stay?
If you decide that you and your family want to stay elsewhere for the duration of the project, there are several options. Friends or family can be a nice, cost-effective option. If they have space where you can stay and you get along, many people find this to be a good avenue. You could also set up in a hotel for a little bit. Or you could rent a home or an apartment from Airbnb or Vrbo. And while it is true that staying somewhere other than your home during renovations can be expensive, it may be worth it to save your sanity and to have some peace of mind.
Innovative Builders handles home improvement projects of all shapes and sizes. From sunroom additions, to roofing repairs, to basement remodels, we've got you covered. And we always aim to be communicative and complete the work in a timely manner so that your home life is disrupted as little as possible.
By Innovative Builders 1-10-2023